Narrowcasting, wat is dat eigenlijk en wat moet je als ondernemer hiermee? Dat is wat we in dit artikel aan je willen uitleggen.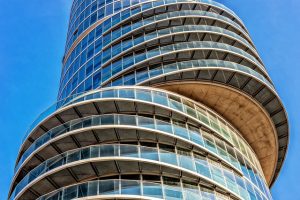 Je hebt ze vast wel eens gezien, tv-schermen in een wachtruimte, supermarkt of hal van een gebouw. Op deze schermen vind je allerlei informatie.
In de supermarkt komen de aanbiedingen voorbij of lekkere recepten, in het ziekenhuis allerlei informatie over de werkwijze en dienstverlening en aan boord van een schip zie je informatie over de bestemming, reclame van lokale ondernemers en wellicht het weerbericht. Op de Thisplays2 blog zijn diverse voorbeelden te vinden. Narrowcasting is dus een tv-uitzending voor een bepaalde locatie (of locaties) samengesteld door de eigenaar van die schermen.
Narrowcasting biedt je als ondernemer dus de mogelijkheid om een geselecteerd publiek van informatie te voorzien op een bepaalde plek. Maar wat zijn de voordelen hiervan. Stel je de eerder genoemde supermarkt voor. Je merkt bijvoorbeeld dat je een overschot aan tomaten hebt. NU kun je deze natuurlijk afprijzen en proberen op die manier van het overschot af te komen. Wat je ook kunt doen is op het narrowcasting systeem in je winkel een heerlijk recept voor tomatensoep laten draaien. Het winkelend publiek wordt lekker gemaakt en zal dus eerder die tomaten kopen. Het kost je aan inspanning bijna niets, je hoeft niks af te prijzen en je kunt toch je verkoop sturen, ThisPlays2 is actief in 3 sectoren. Dit is slechts één voorbeeld van hoe narrowcasting zou kunnen werken, maar er zijn veel verschillende manieren om narrowcasting in te zetten.
Als ondernemer kan narrowcasting dus heel interessant zijn om in te zetten als marketing middels. Hetzij in je eigen onderneming, hetzij gebruik makend van het narrowcasting systeem van een andere locatie waarop jouw reclame draait.