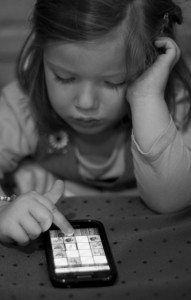 Er wordt bij steeds meer volwassenen ADD of ADHD geconstateerd. Je hebt dan last van het moeilijk concentreren op bepaalde taken. Natuurlijk hebben we in de huidige maatschappij met steeds meer prikkels te maken. Facebook, internet, Whatsapp en andere (digitale) afleidingen. Waarschijnlijk zullen veel mensen last hebben van de add kenmerken, dat is een feit. Het blijkt dat vrijwel iedereen kan worden gediagnosticeerd met ADD Kenmerken. Dat wil niet zeggen dat het een onzin ziekte is, in tegendeel. Maar de kenmerken of het ziektebeeld zijn iets waar veel mensen van tijd tot tijd last van hebben. Hierdoor is er veel controversie over deze ziekte.
Voordelen aan ADD?
Toch moet ADD niet echt als een ziekte worden bekeken. Er zitten namelijk ook veel voordelen aan hebben ervan. Daarom noemen sommige mensen het een gave. Mensen met kenmerken van ADD hebben vaak een veel beter vermogen om zich ergens in te leven. Ook zijn ze over het algemeen creatiever en hebben talenten die andere mensen bewonderen.
Voor iemand met ADD is het dan ook de kunst om iets te doen wat hij of zei echt leuk vindt. Er kunnen dan geweldige dingen gebeuren, en deze mensen kunnen zich dan het best ontplooien. Doen ze echter iets dat ze niet leuk vinden, dan staat dit de ontwikkeling sterk in de weg. Lees hier meer: http://www.gezondheid.be/index.cfm?fuseaction=art&art_id=17463
Canada en LTO3 (alternatief voor reguliere medicatie)
Het reguliere middel in de medische wereld dat wordt voorgeschreven is Ritalin. Een middel dat niet altijd positief wordt ontvangen. Er zijn bepaalde onderzoeken die het gebruik hiervan in twijfel trekken. Een alternatief is LTO3, een middel dat is gebaseerd op natuurlijk ingrediënten en in landen als Canada regelmatig wordt ingezet. In Nederland is dit middel helaas nog relatief onbekend. Iets waar mogelijk snel verandering in zal komen.